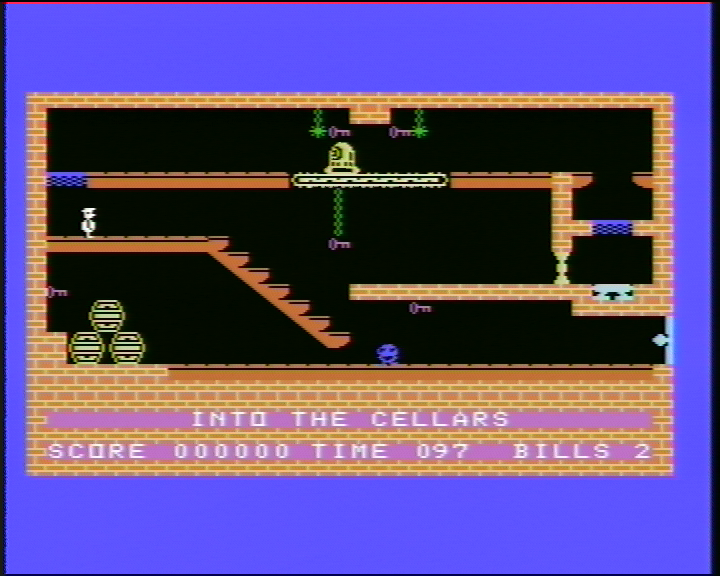 "Burglar Bill" is a level-based "Jet Set Willy" style game,based on "Manic Miner", for the Spectrum.
Burglar Bill breaks into a haunted mansion that is filled with monsters and traps. You have to guide Burglar Bill through the mansion's many cellars, collecting treasures as he goes through the rooms. Each room is guarded by a monster and contains poison-tipped objects.
The object of the game is to collect 5 objects from each room, in order to open the door and escape. When the five objects are collected from each room, a door opens to the next room and to new challenges.
Burglar Bill" was Michael Boyd's first game for the Sega SC-3000. It was also his biggest seller.